Insulin products are classified according to their duration of action and it is important to understand the type of insulin and the regimen the patient is on in relation to the advice to be given perioperatively. Confirm with the patient the exact name, strength, dose, frequency and preparation of insulin(s) that they are using (see Further Information).
Elective Surgery
See figure 1 below.
When reducing insulin doses round to the nearest unit.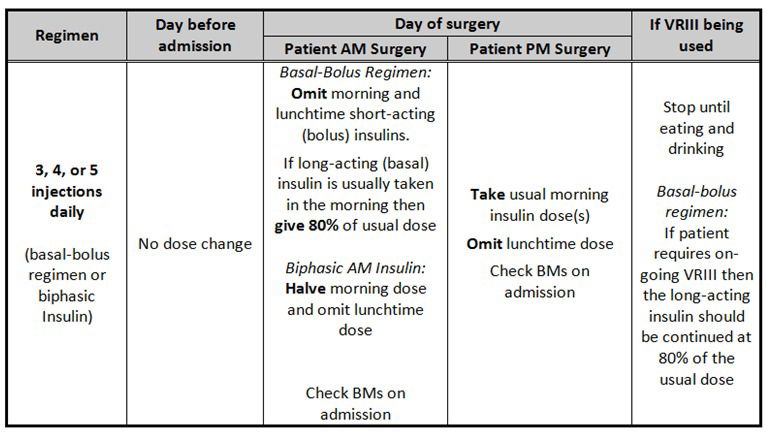 Figure 1 – Management of 3, 4, or 5 times a day insulin in the Perioperative Period1
Emergency Surgery
The advice given above can be applied to patients presenting for emergency surgery. However, it must be remembered that these patients are high risk and are likely to require intravenous insulin infusion1.
Perioperative Considerations
Commence variable rate intravenous insulin infusion (VRIII) perioperatively where indicated and omit short- and intermediate-acting insulins during VRIII treatment. Patients on basal-bolus regimens should continue their long-acting insulin at 80% of the usual dose (see figure 1 above and Further Information).
Ensure emergency treatment of hypoglycaemia is prescribed i.e. Glucogel® and 20% dextrose. Rapid acting insulin should also be prescribed1, 2.
Post-operative Advice
Encourage an early return to normal eating and drinking (as deemed appropriate by the Surgical Team), facilitating return to the patient's usual diabetic regimen1. The insulin dose(s) may need adjusting, as insulin requirements can change due to post-operative stress, infection or altered food intake – monitor blood glucose levels and seek advice from specialist diabetes team if necessary1, 2.