Risk of VTE with Oral Route
During first pass metabolism in the liver oral HRT affects the clotting cascade by increasing resistance to protein S and protein C (natural anticoagulants) and increasing fibrinogen, thus increasing the risk of thrombosis3. Patients taking oral HRT are at increased risk of VTE compared with non-users3. The risk is thought to be greatest in the first year of treatment and also in women with an increased body mass index3. The baseline risk of VTE also increases substantially with age1, 3, 4.
The risk of VTE varies depending on the oestrogen (and progesterone) content of the preparation (see figure 1)3, 4. Preparations with conjugated equine oestrogen were associated with higher VTE risk compared to those with estradiol4. Higher doses of oestrogen were also associated with higher VTE risk4. The highest risk is with conjugated equine oestrogen and medroxyprogesterone acetate and the lowest risk is with estradiol with dydrogesterone4.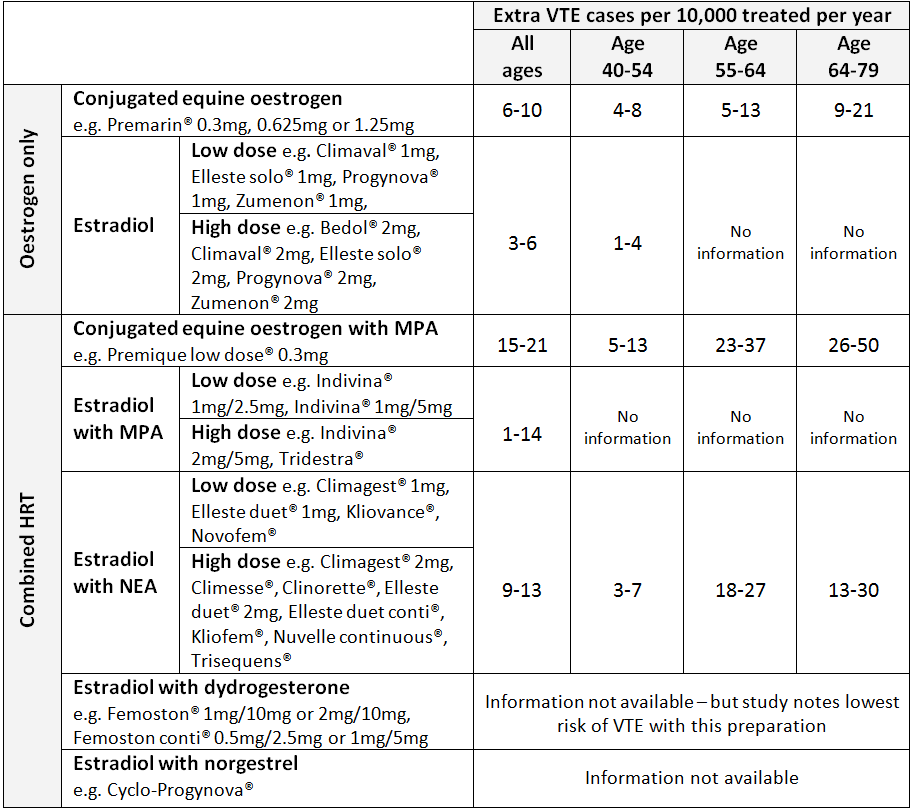 Figure 1 - Extra VTE cases per 10000 treated per year (95% confidence interval) for different HRT preparations compiled from UK population data. MPA = medroxyprogesterone acetate, NEA = norethisterone acetate1, 4
Risk of VTE with Transdermal Route
Transdermal administration of oestrogen avoids first pass metabolism and thus has less effect on the coagulation factors than oral HRT3. The risk associated with transdermal HRT given at standard therapeutic doses is no greater than the baseline population risk3, 4. Since transdermal HRT has little or no impact on coagulation and is not associated with an increased risk of VTE it doesn't need to be discontinued before elective surgery3.